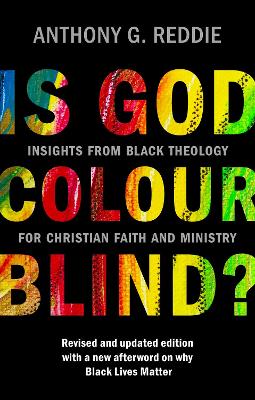 Is God Colour-Blind?
Anthony G. Reddie
Category: Sciences: Sociology & Psychology
ISBN: 0-281-08523-4 EAN: 978-0-281-08523-1 Format: pb Pages: 152 Publisher: SPCK Year: 2020 Quantity in Stock: 57
Cover price: £13.99 Sale Price:

£4.99
New Edition with an afterword on why Black Lives Matter. Commended as essential reading by reviewers, this insightful guide shows how Black theology makes a difference to Christian thought and practice. Full of Bible studies and practical exercises, here is a stimulating resource that encourages a new awareness of ourselves and others.
Ask a question about this book: