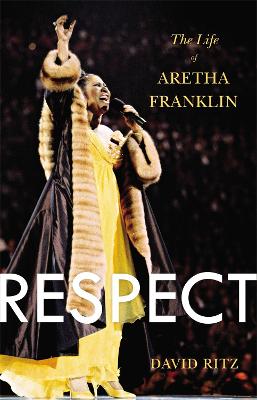 Respect
David Ritz
Category: Art & Media: Music
ISBN: 0-316-19681-9 EAN: 978-0-316-19681-9 Format: Paperback Pages: 520 Publisher: Black Bay Year: 2015 Quantity in Stock: 291
Cover price: £15.99 Sale Price:

£5.99
"A remarkably complex portrait of Aretha Franklin's music and her tumultuous life." --Rolling Stone Aretha Franklin began life as the golden daughter of a progressive and promiscuous Baptist preacher. Raised without her mother, she was a gospel prodigy who gave birth to two sons in her teens and left them--and her native Detroit--for New York, where she struggled to find her true voice. After fame and fortune finally came via "Respect," and a rapid-fire string of hits, she has evolved ever since, amidst personal tragedy, surprise Grammy performances, and career reinventions. Aretha's hold on her crown is tenacious, and in RESPECT David Ritz gives us the decisive and definitive study of one of the greatest American talents of the twentieth century.
Ask a question about this book: