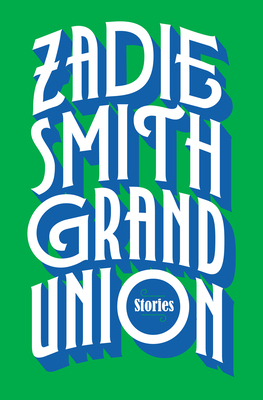 Grand Union
Zadie Smith
Category: Fiction: General
ISBN: 0-525-55899-3 EAN: 978-0-525-55899-6 Format: Hardback Pages: 245 Publisher: Penguin Year: 2019 Quantity in Stock: 175
Cover price: £21.62 Sale Price:

£4.99
Longlisted for the Carnegie Medal! A dazzling collection of short fiction Zadie Smith has established herself as one of the most iconic, critically respected, and popular writers of her generation. In her first short story collection, she combines her power of observation and her inimitable voice to mine the fraught and complex experience of life in the modern world. Interleaving eleven completely new and unpublished stories with some of her best-loved pieces from The New Yorker and elsewhere, Smith presents a dizzyingly rich and varied collection of fiction. Moving exhilaratingly across genres and perspectives, from the historic to the vividly current to the slyly dystopian, Grand Union is a sharply alert and prescient collection about time and place, identity and rebirth, the persistent legacies that haunt our present selves and the uncanny futures that rush up to meet us. Nothing is off limits, and everything—when captured by Smith's brilliant gaze—feels fresh and relevant. Perfectly paced and utterly original, Grand Union highlights the wonders Zadie Smith can do.
Ask a question about this book: