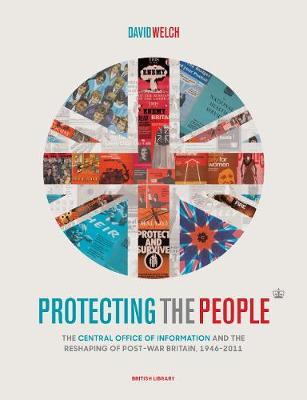 Protecting the People
David Welch
Category: Sciences: Sociology & Psychology
ISBN: 0-7123-5325-9 EAN: 978-0-7123-5325-0 Format: HB Pages: 271 Publisher: British Library Year: 2019 Quantity in Stock: 112
Cover price: £30 Sale Price:

£7.99
The Central Office of Information Archive at the British Library consists of a unique collection of over 15,000 free information and guidance leaflets, posters, booklets and other promotional materials dating from the 1940s to 1997. This astonishingly rich and truly unique collection - designed and produced for a range of UK government departments and agencies by the COI - reveals what the government wanted its citizens to think or know about topical issues and the image of Britain it wanted to project to the outside world. 0In 'Protecting the People' one of the world's leading writers on propaganda and information projection presents a remarkably detailed history and critique of the workings and development of the COI from its origins in the Second World War through to the era of AIDS and the threat of nuclear war. As such this richly illustrated volume is of enduring interest to social historians, Cold War historians and all those interested in Post-War graphic design.
Ask a question about this book: