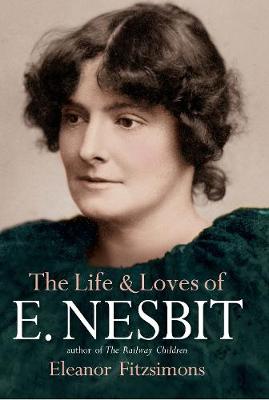 The Life and Loves of E. Nesbit
Eleanor Fitzsimons
Category: Biographies & Memoirs: General
ISBN: 0-7156-5146-3 EAN: 978-0-7156-5146-9 Format: Hardback Pages: 337 Publisher: Duckworth Year: 2019 Quantity in Stock: 267
Cover price: £20 Sale Price:

£6.99
Edith Nesbit is considered the first modern writer for children and the inventor of the children 's adventure story publishing over 40 books, influencing writers including C.S. Lewis, P. L. Travers, J.K. Rowling and Jacqueline Wilson. Playful, contradictory and creative, Nesbit hosted legendary parties and was described by George Bernard Shaw one of her several lovers as audaciously unconventional '. She was a founding member of the Fabian Society, and through Nesbit 's letters and deep archival research Fitzsimons reveals her to have been a prolific lecturer and writer on socialism. Nesbit railed against inequity, social injustice and state-sponsored oppression and incorporated her avant-garde ideas into her writing, influencing a generation of children an aspect of her literary legacy examined here for the first time. Fitzsimons ' eye-opening biography brings new light to the life and works of this famed literary icon, in whom pragmatism and idealism, tradition and modernity worked side-by-side to create a remarkable writer and woman.
Ask a question about this book: