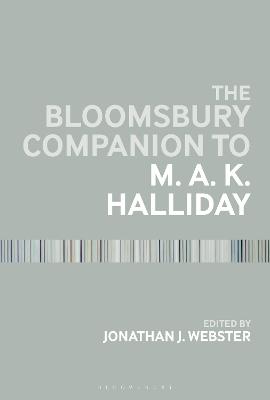 The Bloomsbury Companion to M. A. K. Halliday
Jonathan J. Webster
Category: General Non Fiction: Academic
ISBN: 1-35009250-9 EAN: 978-1-35009250-1 Format: Paperback Pages: 536 Publisher: Bloomsbury Year: 2019 Quantity in Stock: 12
Cover price: £36.99 Sale Price:

£9.99
Michael Alexander Kirkwood Halliday (1925-2018) was an iconic figure in the field of linguistics and the pioneer responsible for the development of systemic functional linguistics (SFL). The impact of his work extends beyond linguistics, into the study of stylistics, computation linguistics, visual narrative and multimodal communication and he was a founder of the field of social semiotics. Written by leading figures in the field, The Bloomsbury Companion to M. A. K. Halliday provides readers with an authoritative overview of Halliday's early career, his most important theoretical findings and how his work influenced the development of linguistics as a discipline. This paperback edition features a new chapter exploring his theory of verbal art and verbal science and the metaphor-making potential available in language, the final contribution to the field of one of the world's leading and most influential linguists.
Ask a question about this book: