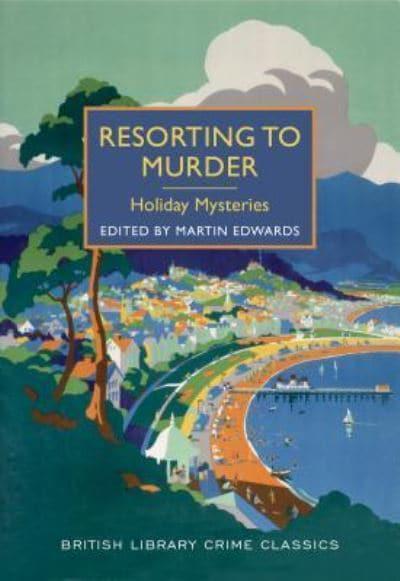 Resorting to Murder: Holiday Mysteries: A British Library Crime Classic
Martin Edwards
Category: Fiction: Crime Fiction
ISBN: 1-4642-0375-X EAN: 978-1-4642-0375-6 Format: PB Pages: 320 Publisher: British Library Year: 2015 Quantity in Stock: 277
Cover price: £9.99 Sale Price:

£2.99
Holidays offer us the luxury of getting away from it all. So, in a different way, do detective stories. This collection of vintage mysteries combines both those pleasures. From a golf course at the English seaside to a pension in Paris, and from a Swiss mountain resort to the cliffs of Normandy, this new selection shows the enjoyable and unexpected ways in which crime writers have used summer holidays as a theme.These fourteen stories range widely across the golden age of British crime fiction. Stellar names from the past are well represented - Arthur Conan Doyle and G. K. Chesterton, for instance - with classic stories that have won acclaim over the decades. The collection also uncovers a wide range of hidden gems: Anthony Berkeley - whose brilliance with plot had even Agatha Christie in raptures - is represented by a story so (undeservedly) obscure that even the British Library seems not to own a copy. The stories by Phyllis Bentley and Helen Simpson are almost equally rare, despite the success which both writers achieved, while those by H. C. Bailey, Leo Bruce and the little-known Gerald Findler have seldom been reprinted.
Ask a question about this book: