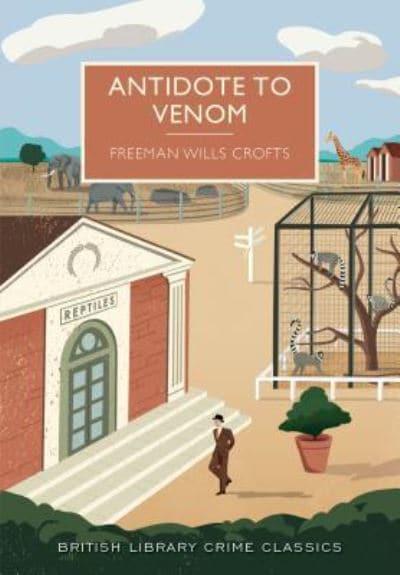 Antidote to Venom
Freeman Crofts
Category: Fiction: Crime Fiction
ISBN: 1-4642-0379-2 EAN: 978-1-4642-0379-4 Format: PB Pages: 278 Publisher: British Library Year: 2016 Quantity in Stock: 168
Cover price: £8.99 Sale Price:

£2.99
'Mr Wills Crofts is deservedly a first favourite with all who want a real puzzle' - Times Literary Supplement'He always manages to give us something that really keeps us guessing' - Daily MirrorGeorge Surridge, director of the Birmington Zoo, is a man with many worries: his marriage is collapsing; his finances are insecure; and an outbreak of disease threatens the animals in his care.As Surridge's debts mount and the pressure on him increases, he begins to dream of miracle solutions. But is he cunning enough to turn his dreams into reality - and could he commit the most devious murder in pursuit of his goals?This ingenious crime novel, with its unusual 'inverted' structure and sympathetic portrait of a man on the edge, is one of the greatest works bythis highly respected author. The elaborate means of murder devised by Crofts's characters is perhaps unsurpassed in English crime fiction for its ostentatious intricacy.This new edition is the first in several decades and includes an introduction by the award-winning novelist and crime fiction expert Martin Edwards.
Ask a question about this book: