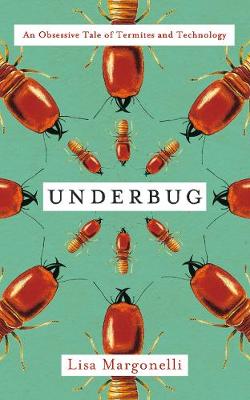 Underbug
Lisa Margonelli
Category: Sciences: Science
ISBN: 1-78607-190-8 EAN: 978-1-78607-190-3 Format: Hardcover Pages: 320 Publisher: Oneworld Year: 2018 Quantity in Stock: 91
Cover price: £16.99 Sale Price:

£6.99
Termites. The mere mention of the word repels us. The sight of them induces panic we flee or we kill them. Stay a little while, however, and you 'll be shocked by just how much we owe them. Not only are these lords of the underworld essential to maintaining our environment 's natural order without them our rivers and oceans would turn toxic but they just might be the saviours of our planet. Lisa Margonelli follows the scientists who are looking to termites for inspiration as they tackle the greatest threats facing humankind, from global warming to cancer. With surprises at every turn, this unexpected journey of discovery reveals much about the workings of our world, the ethical and moral considerations surrounding future technologies, and gives us reason to hope for tomorrow.
Ask a question about this book: