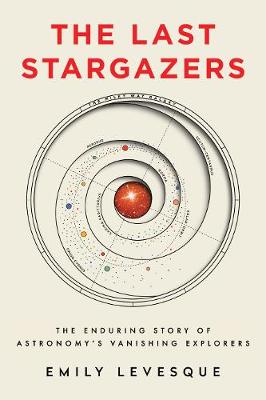 The Last Stargazers
Emily Levesque
Category: Sciences: Science
ISBN: 1-78607-823-6 EAN: 978-1-78607-823-0 Format: Hardback Pages: 336 Publisher: Oneworld Year: 2020 Quantity in Stock: 369
Cover price: £18.99 Sale Price:

£7.99
To be an astronomer is to journey to some of the most inaccessible parts of the globe, braving mountain passes, sub-zero temperatures, and hostile flora and fauna. Not to mention the stress of handling equipment worth millions. It is a life of unique delights and absurdities ... and one that may be drawing to a close. Since Galileo first pointed his telescope at the heavens, astronomy has stood as a fount of human creativity and discovery, but soon it will be the robots gazing at the sky while we are left to sift through the data. In The Last Stargazers, Emily Levesque reveals the hidden world of the professional astronomer. She celebrates an era of ingenuity and curiosity, and asks us to think twice before we cast aside our sense of wonder at the universe.
Ask a question about this book: