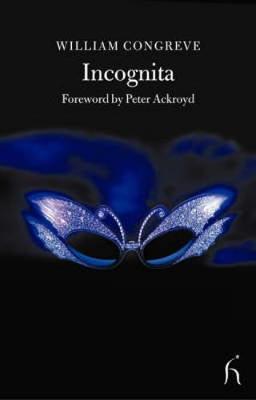 Incognita
Willian Congreve
Category: Fiction: General
ISBN: 1-84391-069-1 EAN: 978-1-84391-069-5 Format: Paperback Publisher: office Quantity in Stock: 87
Cover price: £6.99 Sale Price:

£2.99
This is the only available edition of a brilliant novel by the leading Restoration dramatist and author of The Way of the World. Masked balls, mistaken identity, and fanciful deceits run riot in this hilarious tale of love and intrigue by the master of the Restoration comedy. Returning to Florence on the occasion of his eighteenth birthday, Aurelian - together with his sworn companion Hippolito - dons his disguise in anticipation of the famous Florentine ball. Once there, the two are soon separated, and each finds himself paired off with a beautiful - and masked - woman. Whilst Aurelian yearns to learn the true identity of his 'love', Hippolito is mistaken for another and brazenly plays along with the conceit. Chaos abounds as masks are dropped, truth revealed, and, somehow, all ends happily.
Ask a question about this book: