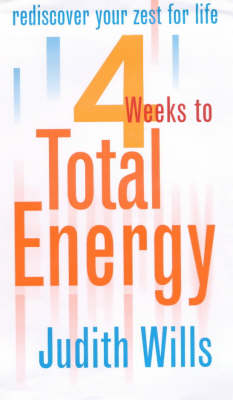 4 Weeks to Total Energy
Judith Wills
Category: Leisure: Health & Beauty
ISBN: 1-902757-18-1 EAN: 978-1-902757-18-6 Format: Paperback Pages: 176 Publisher: Quadrille Year: 2000 Quantity in Stock: 20
Cover price: £8.99 Sale Price:

£3.99
Many people would like to have more energy and feel at their peak everyday. In this book, Judith Wills presents a four-week programme to help readers revitalize themselves in four easy steps, providing mental and physical energy and drawing vitality from relationships and the environment. The programme aims to banish tiredness and lethargy and looks at all aspects of life, from energy, health, fitness and diet, to self-esteem and environment. Advice is offered on how to eat and exercise for energy and how to relax, for example massage, basic yoga and meditation, and also how to improve your quality of sleep. The book also includes aerobic and strength-developing programmes and a three-day programme to boost energy levels at any time.
Ask a question about this book: